FIRST WAVE STARTS AT 1PM and waves will continue all afternoon until 4pm.
CHOOSE YOUR CHALLENGE! You pick how you want to enter the race.
1. Timed Individual – Recommended for competitive runners who want to see if they can be the fastest individual through the course! You will take off by yourself and be timed.

2. Team of 4 – All team members need to register individually. Teams must have all 4 members registered to compete. All participants must be 12 & over. Teams are timed and will start and finish together.
3. Untimed Individuals – You will take off with a group of individuals, and it is your choice if you want to stay with friends or run alone! This is a great way for a group of friends to run together and register individually. This is not recommended for competitive runners and you will not be timed.
---
What is the Mad Mountain Mud Run?
Our objectives are clear (unlike mud): create a fun and challenging event to draw mud-loving runners of all abilities to our area. We have a range of competitive levels in our race, so you choose if you are "in it to win it" or happy to laugh & crawl your way through our approximately 3 mile obstacle course. Our course will take you through trails and trees, up hills (and down too), in water, and over many obstacles . And yes, there will be mud!
Best of all, 100% of the proceeds from this awesome event go to the non-profit children's museum: Hands On! Children's Museum. Hands On! provides unique and creative educational exhibits and activities for children and is located on Main Street in Hendersonville, N.C.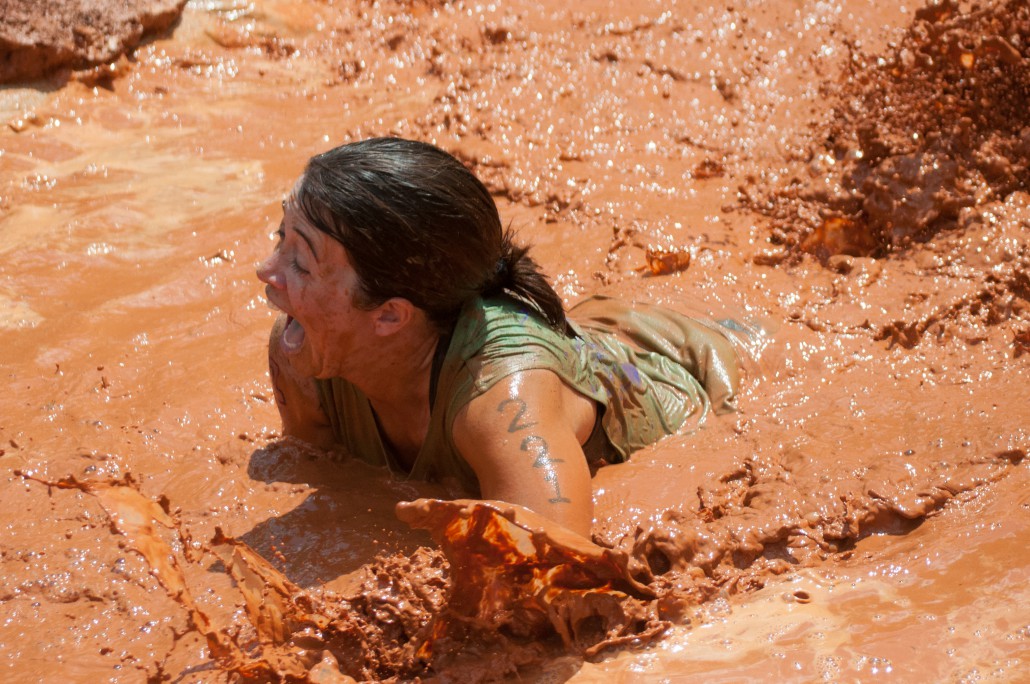 Prizes will be given out to the fastest individual and the fastest teams (male, female & co-ed) along with team costume contests and team name. And, since Hands On! is the place where learning comes into play, we will have some challenging brain games along the course. An individual or team can may win a prize for correctly answering these challenges.
Family members, friends and other people not interested in competing in the race challenge are invited to the site for the day to cheer on their muddy loved ones and enjoy a festival atmosphere with food, beverages,live music, and some fun challenges of their own. PLEASE NOTE: No pets will be allowed at this event.
New for 2018! Western Carolina Rescue Ministries will be on site to collect your 'muddy shoes' after you finish the race. The shoes are for the WCRM annual "Foot Care Clinic." So bring an extra pair of shoes with you to change into and donate your used and mucky shoes to a great cause! Our goal is to donate 100 shoes!
Registration Pricing
Early Registration January 1st - March 15, 2018
Timed Individual EARLY REGISTRATION - $50
Untimed Individual - EARLY REGISTRATION - $43
Team of 4 - EARLY REGISTRATION - $43 per participant - total $170
**March 15, 2018 for early registration cutoff.

Late Registration Pricing: (March 16th until Sunday, June 17th at midnight or until the race is sold out, whichever comes first)
Timed Individual - $55
Untimed Individual - $50
Team of 4 - $50 per participant - total of $200 per team
FAQs
Do I get a free t-shirt when I register?

All participants pre-registered by Friday, June 1st at midnight get a free shirt included with their registration. After June 1st, shirts will be available on a limited basis for $10 when you register online. Sizes will be limited. We cannot guarantee shirt sizes to any participants that register after June 1st.

Is there a deadline to register for this event?
Yes, Sunday, June 17th at midnight is the deadline for individuals and team members to register for the Mad Mountain Mud Run.
When does the race begin on Saturday, June 23rd?
Participant Waves begin starting at 1pm and will last throughout the afternoon until approximately 4pm. Start times will be assigned based on the wave you selected when you registered online. Waves and heat assignments will be sent to pre-registered participants on Tuesday, June 19th.

Are there ID requirements or an age limit to enter the event?

Participants ages 12 and over are welcome!! We have had many families participate in the Nitty-Gritty Mud Lovers & Murky Mud Mates Category. All participants will receive a complimentary beverage upon completion of the race, but only those showing ID and 21 & older will receive a Muddy Beer.
What are my transport/parking options getting to the event?
Please carpool! We will have free parking available for participants, and you will walk through the registration line from there.
Is my registration/ticket transferrable?
Yes, until June 1, 2018, there is a $20 transfer fee to transfer your registration to another participant.
What is the refund policy?

There is no refund for this event. Thank you for supporting Hendersonville's children's museum with your registration fees. If you are not able to participate after registering, please know you are appreciated for your donation or give your team's registration to another team & make the appropriate registration changes. Rain will help us make mud for the event, so that won't stop us!! If dangerous conditions occur due to lightning or catastrophic circumstances that we are not able to manage, you will receive a tax receipt for your donation.
Is there an early packet pick-up?
Yes, from 2-6pm at Hands On! Museum on Wednesday, June 20th. Please note: If you are participating as a team, the team captain is the only member that needs to pick up the bib and shirts for the team. We do not need all team members to pick up the ankle band (for competitive teams) and shirts, only the team captain.
If I can't make it on Wednesday to packet pickup, can I pick up my bib on Saturday?

Yes, packet pickup begins on Saturday, June 23rd (RACE DAY) starting at 11am at the race site, Berkeley Park. The team captain of each team will need to pick up shirts and ankle bands (for competitive team only) at packet pickup. We will not be handing out team packets individually, they must be picked up all together.
What are the prizes and awards for the MMMR?
To be eligible for team prizes, there must be 4 participants that start and finish together on the team.
Competitive Individuals:
Male/Female
Top Overall - 10 Deep
Oldest individual – 1 deep - (male/female)
Youngest Individual – 1 deep - (male/female)
Competitive Teams:
Top Overall - 5 Deep (4 per team)
The following categories:
Male
Female
Co-Ed
Miscellaneous Prizes and Awards for Teams:
Team Name Contest (most creative)
Team Costume Contest